For information regarding the Coronavirus Disease 2019 (COVID-19), please visit "COVID19 Update" under News & Events.
---
News
Life Steps Foundation SoCal Adult Services is participating in the Long Beach Gives 2020 Peer-to-Peer Campaign! 
Click the link and support our organization during the Long Beach Gives 2020 Campaign! Help make a difference in the lives of adults with developmental disabilities we serve in SoCal!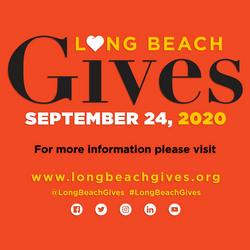 Every Day is Earth Day 5K 2020 general admission is now available. More information can be found at

www.ED5K.org

.
---
Our Services
Life Steps Foundation, Inc. is a non-profit organization dedicated to meeting the health, psychological and socioeconomic challenges of people throughout their lifespan who are experiencing mental, developmental or physical disabilities
.
Join our mailing list to receive our quarterly newsletter and information of our annual events.
Sign Up Today!

Our programs are designed to further our mission and provide much needed services for our constituents.
Take a look.

Fundraisers and events help us raise awareness and generate crucial resources to serve our community. Join us at our next event and see how you can get involved.
Find out more.
Posted on 09/14/2020

What are you waiting for? The benefits of mentoring will not only give back to your mentee, but also to your community, and even to you.

Posted on 09/07/2020

While it's easy to get wrapped up in checking in on others, it's important for your mental health to practice self-care.

Posted on 08/31/2020

Who knew that making a difference in the world could be as easy as wi-fi and your own couch? Leave it to the world of do-gooders to find ways to volunteer, even in the midst of a global pandemic!