For information regarding the Coronavirus Disease 2019 (COVID-19), please visit "COVID19 Update" under News & Events.
Announcements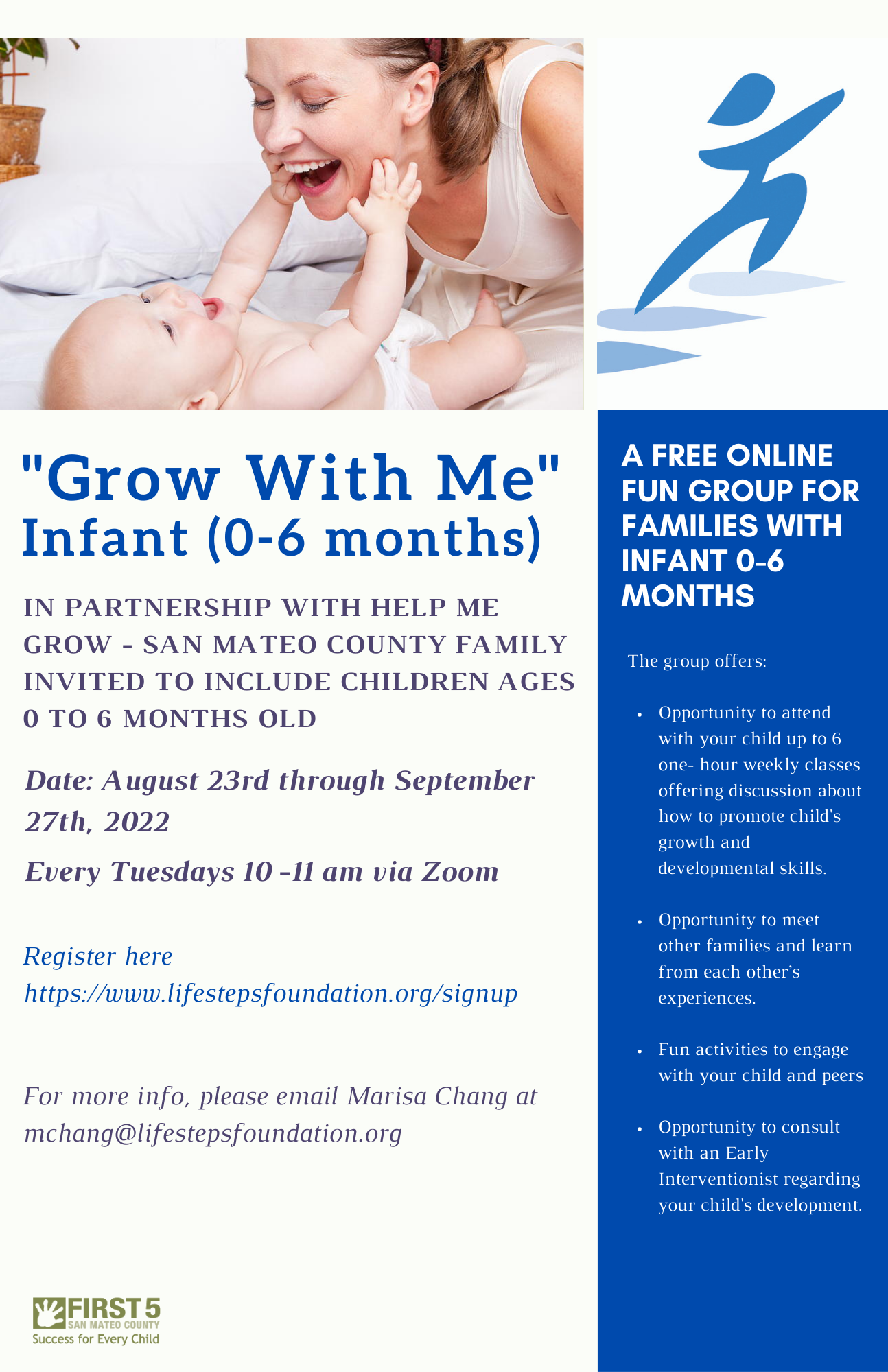 New Spots Available!
We invite you to our Grow With Me Playgroup for Infants. This is a weekly educational class offered at no cost to families or caretakers. The series will begin Tuesday, August 23, 2022 and end on Tuesday, September 27, 2022. For more information, please contact Marisa Chang at mchang@lifestepsfoundation.org.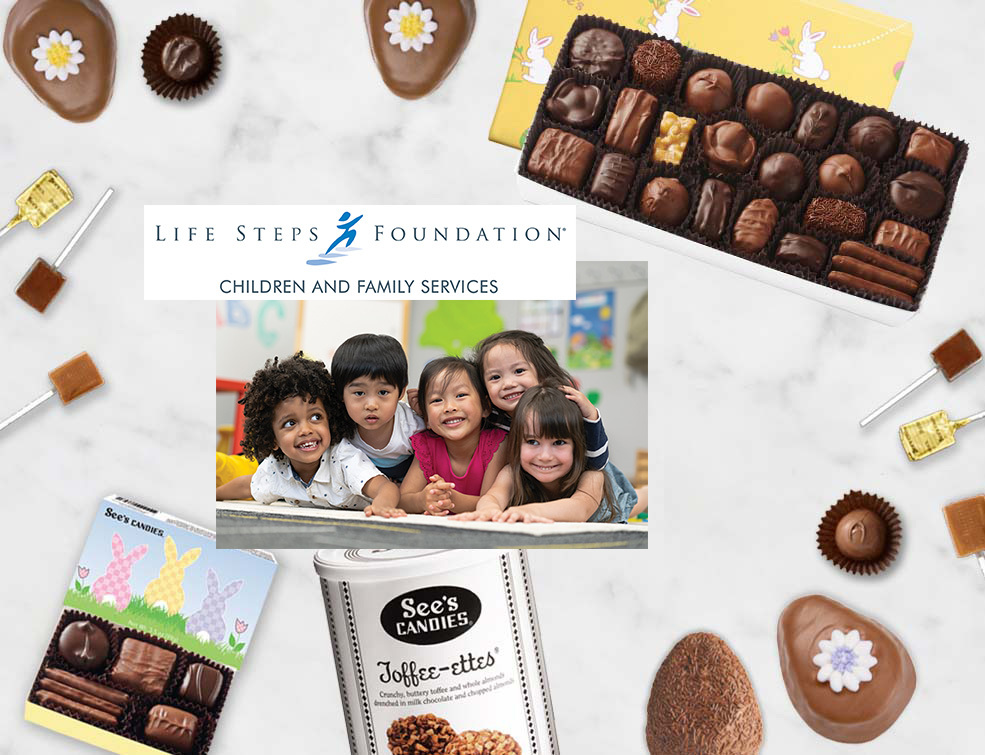 Life Steps Children and Family Services in the Bay Area is continuing our collaboration with See's Candies for a fundraiser.The fourth of July is coming up - why not add a box of candy to your BBQ dessert table. Please share this link with all your family and friends. See's Candy/gift card does ship across the USA
When purchasing from the link below, a portion of the proceeds will be donated to Life Steps Foundation to help children diagnosed with delays.
https://www.yumraising.com/secure/lifesf_life_steps_foundation_children__family19/candy?h=Ann_Rus1755
Our Services
Life Steps Foundation is a non-profit organization dedicated to meeting the health, psychological and socioeconomic challenges of people throughout their lifespan who are experiencing mental, developmental or physical disabilities
.
Join our mailing list to receive our quarterly newsletter and information of our annual events.
Sign Up Today!

Our programs are designed to further our mission and provide much needed services for our constituents.
Take a look.

Fundraisers and events help us raise awareness and generate crucial resources to serve our community. Join us at our next event and see how you can get involved.
Find out more.
---
To submit an appeal, complaint, or comment to any regional center, please click this link to the Department of Developmental Services: www.dds.ca.gov/general/appeals-complaints-comments/ or call (916) 654-1987.
---
Posted on 08/15/2022

Back-to-school time can be a learning experience for everybody, even if you don't have school aged children. It's a time to remember that no matter where you are in life, you can continue to learn!

Posted on 08/08/2022

Water sustains life. Therefore, it's vitally important to all of us. This August, celebrate National Water Quality Month by being aware of your water habits and taking steps to ensure clean water for everyone. When we have clean water, we can lead satisfying lives.

Posted on 08/03/2022

Family Fun Month is the perfect opportunity to celebrate the end of the summer before your children head back to school. Take advantage of these creative and altruistic ideas in order to have the best Family Fun Month possible this August.