For information regarding the Coronavirus Disease 2019 (COVID-19), please visit "COVID19 Update" under News & Events.
Announcements
---
Life Steps Foundation Children and Family Services is having another See's Candies Fundraiser to support their programs and inclusion pre-school. Purchase some chocolates and candies for your loved ones for Spring, Mother's Day, or just because. Chocolate and candies can be purchased and shipped anywhere in the USA. Once again, thank you for your continuing support.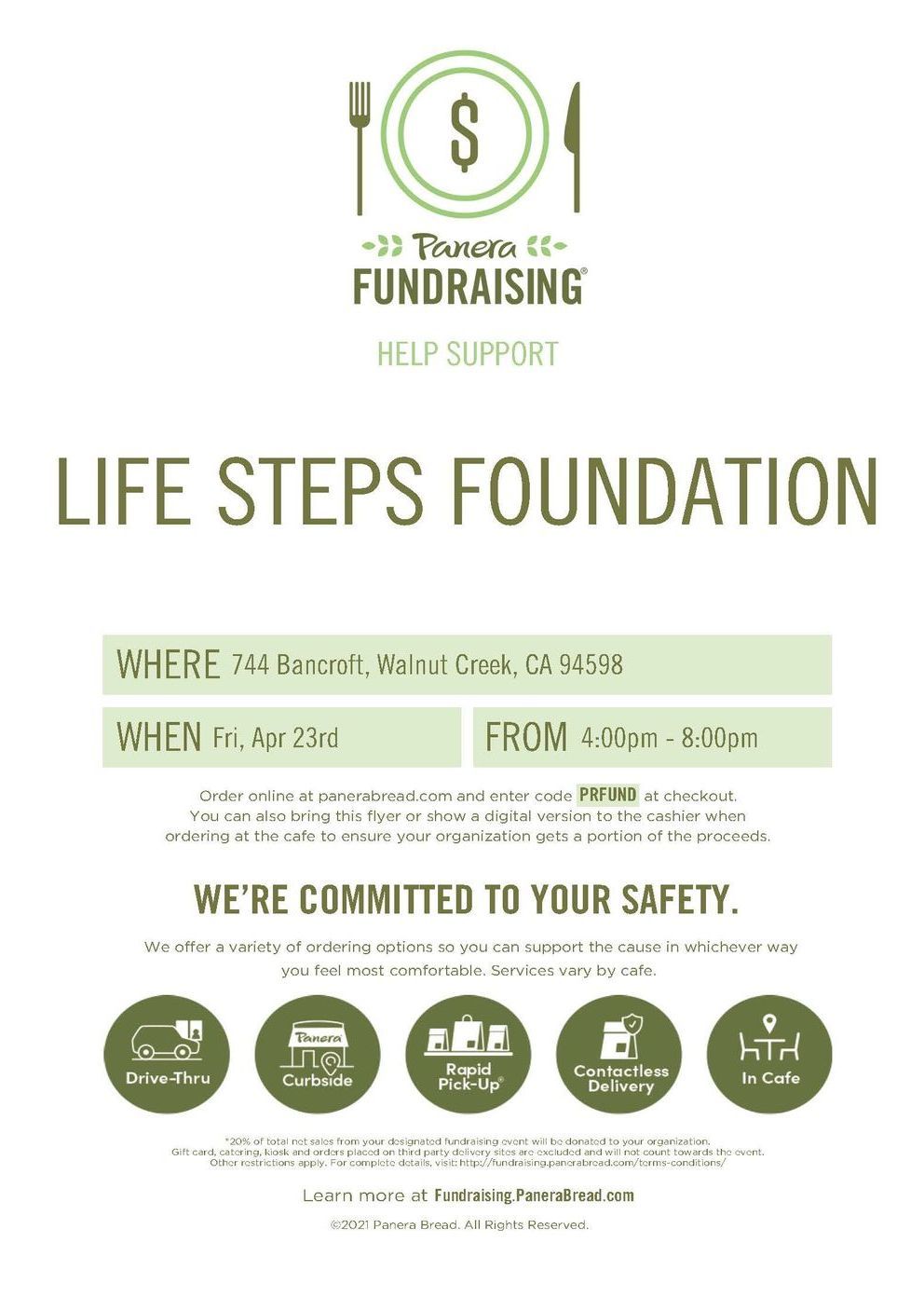 We have a Panera Bread Fundraiser on Friday, April 23, 2021 from 4:00pm to 8:00pm in Walnut Creek, CA. Remember to show a copy of the flyer when you place your order or use the code: PRFUND if you place your order online. Support Life Steps!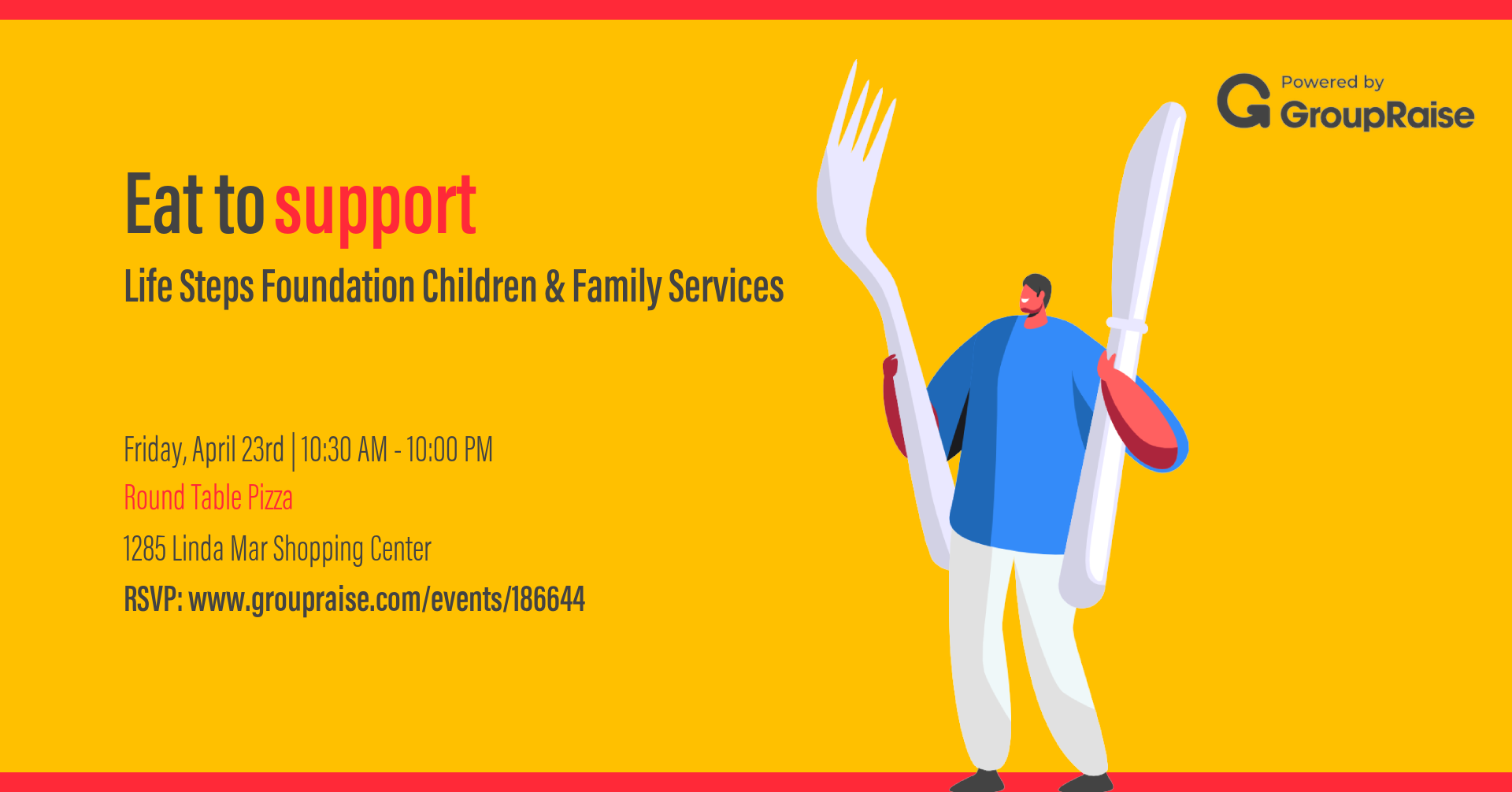 Support our Life Steps Children and Family Services program by stopping by and eating at Round Table Pizza in Pacifica, CA. To view the menu visit: www.roundtablepizza.com.
RSVP to event is NOT required, it is optional. 
Spread the news about our new fundraiser to your family, coworkers, and friends. 
---
Our Services
Life Steps Foundation, Inc. is a non-profit organization dedicated to meeting the health, psychological and socioeconomic challenges of people throughout their lifespan who are experiencing mental, developmental or physical disabilities
.
Join our mailing list to receive our quarterly newsletter and information of our annual events.
Sign Up Today!

Our programs are designed to further our mission and provide much needed services for our constituents.
Take a look.

Fundraisers and events help us raise awareness and generate crucial resources to serve our community. Join us at our next event and see how you can get involved.
Find out more.
Posted on 04/19/2021

Now that the world is showing signs of getting back to a sense of "normalcy," use this Earth Day as a reminder that when we all work together, we can make a difference.

Posted on 04/12/2021

You have the power to continue to do good in the world and be the positive change, even with everything going on around us.

Posted on 04/05/2021

If you're looking for a reason to get out there and do more good, look no further. April has been named Global Volunteer Month as a time to bring people together to volunteer from across the world.