Pauline Arneberg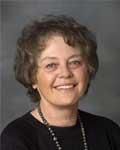 Pauline Arneberg & Associates, Intl
Dr. Pauline Arneberg has over 30 years of international organization change and development, coaching and consulting experience. She has worked with a wide variety of organizations from government agencies to Fortune 500 companies to develop and implement programs and interventions in individual leader development, leadership team effectiveness, conflict management and strategic planning.
Her education background includes:
 B.S. Degree in Accounting
 MPA in Public Administration
 MA in Counseling Psychology
 Ph.D. in Organizational Psychology
As of January 26, 2018, Pauline has joined the Life Steps Foundation, Inc. Board of Directors.