Our board represents a cross-section of our community and has a passion for our organization and those we serve. The directors work hard to ensure long-term sustainability of the organization and oversee that the funds raised directly affect those in need.
Bruce Mackenzie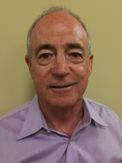 Signature Insurance Group
For the past 23 years, Bruce Mackenzie has been a property and casualty insurance broker running his own brokerage. Currently, he continues to serve clients, many of whom he has insured for the past 20 years. His specialization is in commercial insurance. He moved to Orange County as a Branch Manager of a California based insurance company. Bruce then left to become Executive Vice President of a start-up California based Workers' Compensation Insurance Company. A pivotal event that shaped his life was accepting the Presidency and becoming Chief Operation Officer of another start-up Workers' Compensation Insurance Company. Bruce received his degree from San Diego State University.