In Southern California LSF Children and Family Services has been meeting the unmet needs of our youngest community members for more than 35 years. For infants and toddlers, from birth to 3 years old, who have developmental disabilities, are at risk of developmental delays, or have a diagnosis of developmental disabilities, we offer in-home and center-based early intervention programs that support and maximize infant and toddler development, foster family involvement, and enhance parent/child relationships. 
Current Services
Early Intervention

- Our Early Interventionist staff provide one-on-one in-home training to help promote a child's development of language and improve their motor, cognitive, social-emotional and self-help skills.

Family Matters Program- A comprehensive parenting program for parents with infants and toddlers who have developmental disabilities and delays. It provides guidance, support and local resources that can help parents foster their child's development. 
Center-Based Day Programs includes the Wee Play inclusive center-based program 
---
LSF CAFS in SoCal Supporter Spotlight!
---
Meet the Diamond Bar Staff!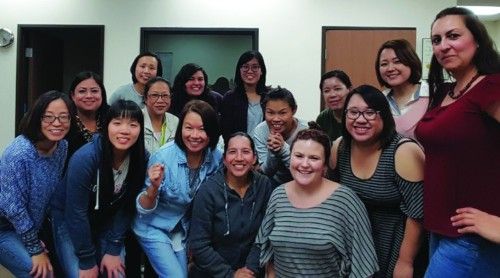 Contact any of our Southern California locations today for information: 
1930 Brea Canyon Road, Suite 265 (Main office) 
Diamond Bar, CA 91765
Tel. (562) 699-4991
2500 Pacific Park Drive
Whittier, CA 90601 
Tel. (562) 699-4991
632 West Avenue
H8, Lancaster, CA 93534 
(661) 266-0756
14035 Francisquito Avenue
Baldwin Park, CA 91706 
Tel. (626) 338-5090