WELCOME!
We Play We Learn is a non-profit preschool program that serves preschool age children of all abilities. Our program combines high quality learning and social development activities with play to help maximize every child's potential.
It offers a natural learning environment to help accelerate the development of social-emotional skills and learning abilities by participating in preschool activities with other children who are at varying stages of social and intellectual development. 
---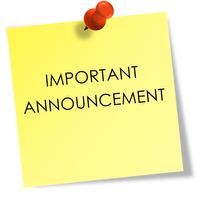 Now Enrolling New Students!
The application for the We Play We Learn preschool is available. The form can be found on the WPWL Application on the left. For questions and further information, please give us a call at (650) 777-9182.
**
---
CONTACT INFORMATION 
For more information, to plan a site visit or reserve a spot for your child today!
Life Steps Foundation Children and Family Services 
We Play We Learn Preschool Program 
65 Tower Road 
San Mateo, CA 94402
Phone: (650) 777-9182
Email: wpwl.sanmateo@lifestepsfoundation.org 
​
Life Step Foundation Local Office 
401 Santa Lucia Ave
Millbrae, CA 94030
Office Tel: (650) 777-9182