Meet Alex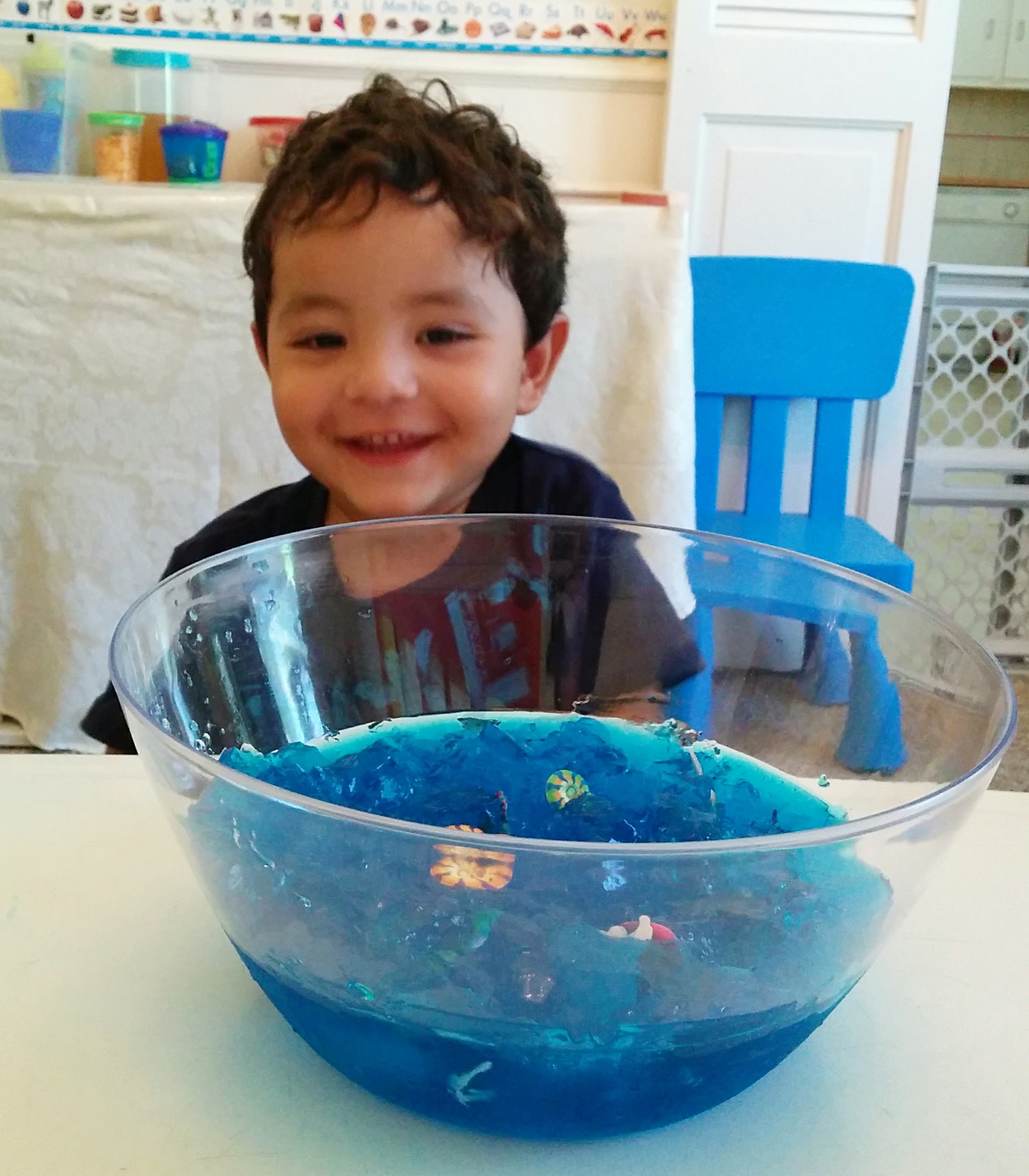 Alex is an adorable little boy who entered the world of Wee Play, Life Steps Foundation's very own inclusion program located in San Gabriel, California, just days after his second birthday. Alex is very active, loves sharks, and knows how to flash his charming smile to gain anyone's attention.
Alex did not like playing with squishy textures when he came to Wee Play and used to cry upon the sight of them. To help him get through this, his teachers had come up with a way to ease him into touching and playing with such textures by using his love of sharks to make an "aquarium" out of Jell-O!
With a little bit of coaxing and a lot of sharks to "fish" for, he was able to overcome his fear of this wet and squishy texture and had a blast! As you can see, Alex now loves sensory play! He is a great example of how we should never underestimate a child's abilities to overcome an obstacle. With some creativity and a few household items, anything is possible.