You'll always know what's going on with our organization.
Fun Run for Inclusion 5K: Celebrating Diverse Abilities
Monday, October 25, 2021 12:00 am - Monday, November 1, 2021 12:00 am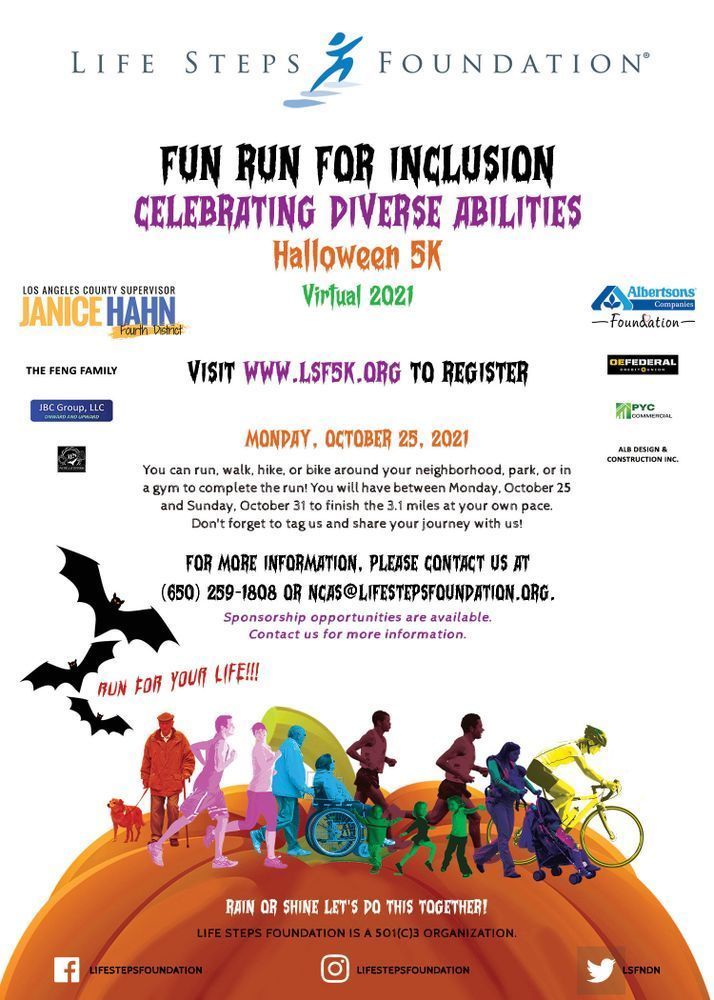 Description:
You can run, walk, hike, or bike around your neighborhood, park, or in a gym to complete the run! You will have between Monday, October 25 and Sunday, October 31 to finish the 3.1 miles at your own pace.

Don't forget to tag us and share your journey with us!

For more information or Sponsorship opportunities, please contact us.
Contact Information:
Stephen Victoriano, Community Outreach Manager