You'll always know what's going on with our organization.
Eat To Support! at Round Table Pizza
Friday, April 23, 2021 10:30 am - 10:00 pm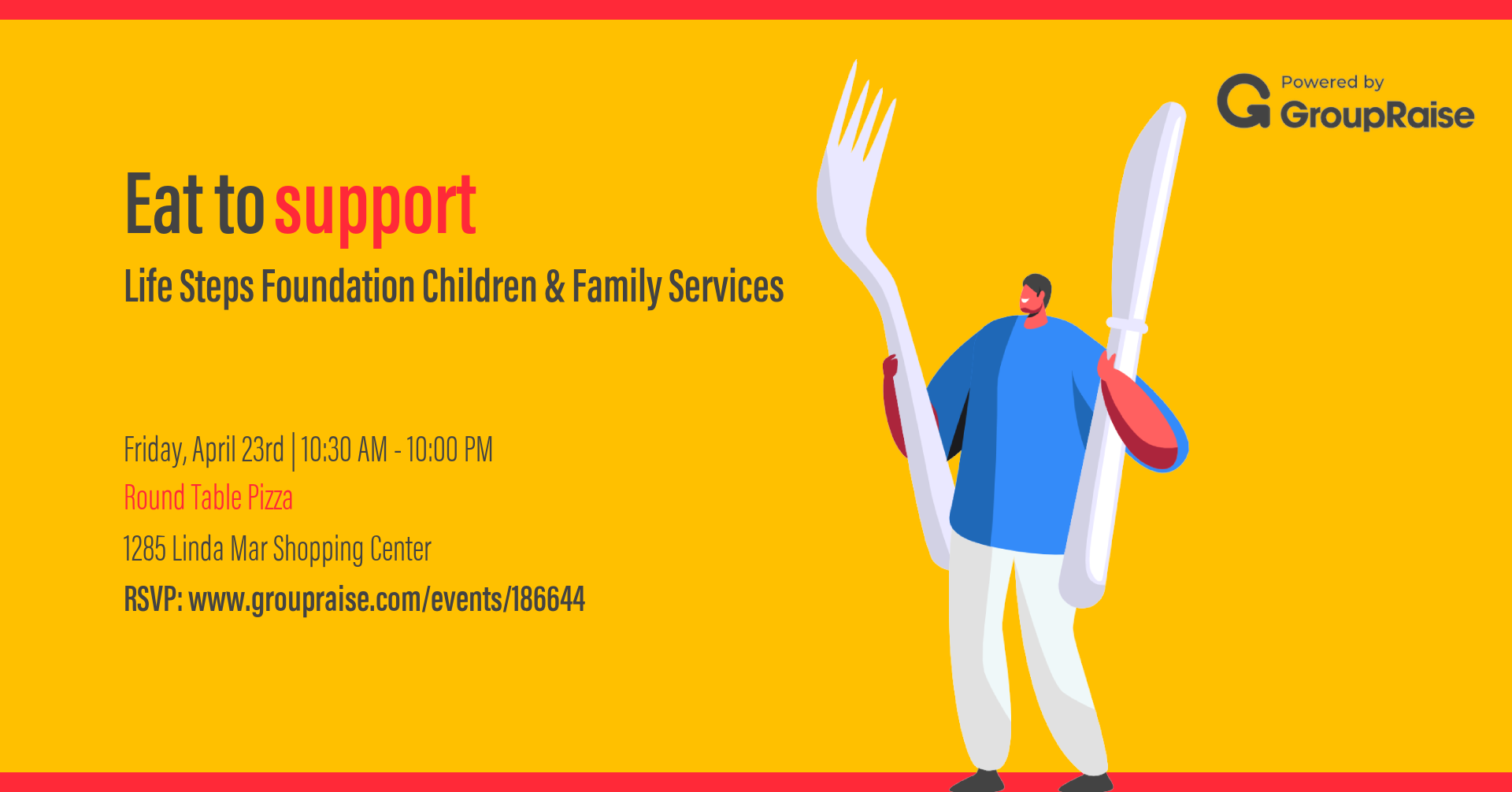 285 Linda Mar Shopping Ctr
Round Table Pizza
US
Description:
Support our Life Steps Children and Family Services program by stopping by and eating at Round Table Pizza in Pacifica, CA. To view the menu visit: www.roundtablepizza.com.

You are not required to RSVP, it is optional. 

Spread the news about our new fundraiser to your family, coworkers, and friends. 

For more information, please give us a call at our local office.