You'll always know what's going on with our organization.
Panera Bread Fundraiser in Walnut Creek
Monday, November 30, 2020 4:00 pm - 8:00 pm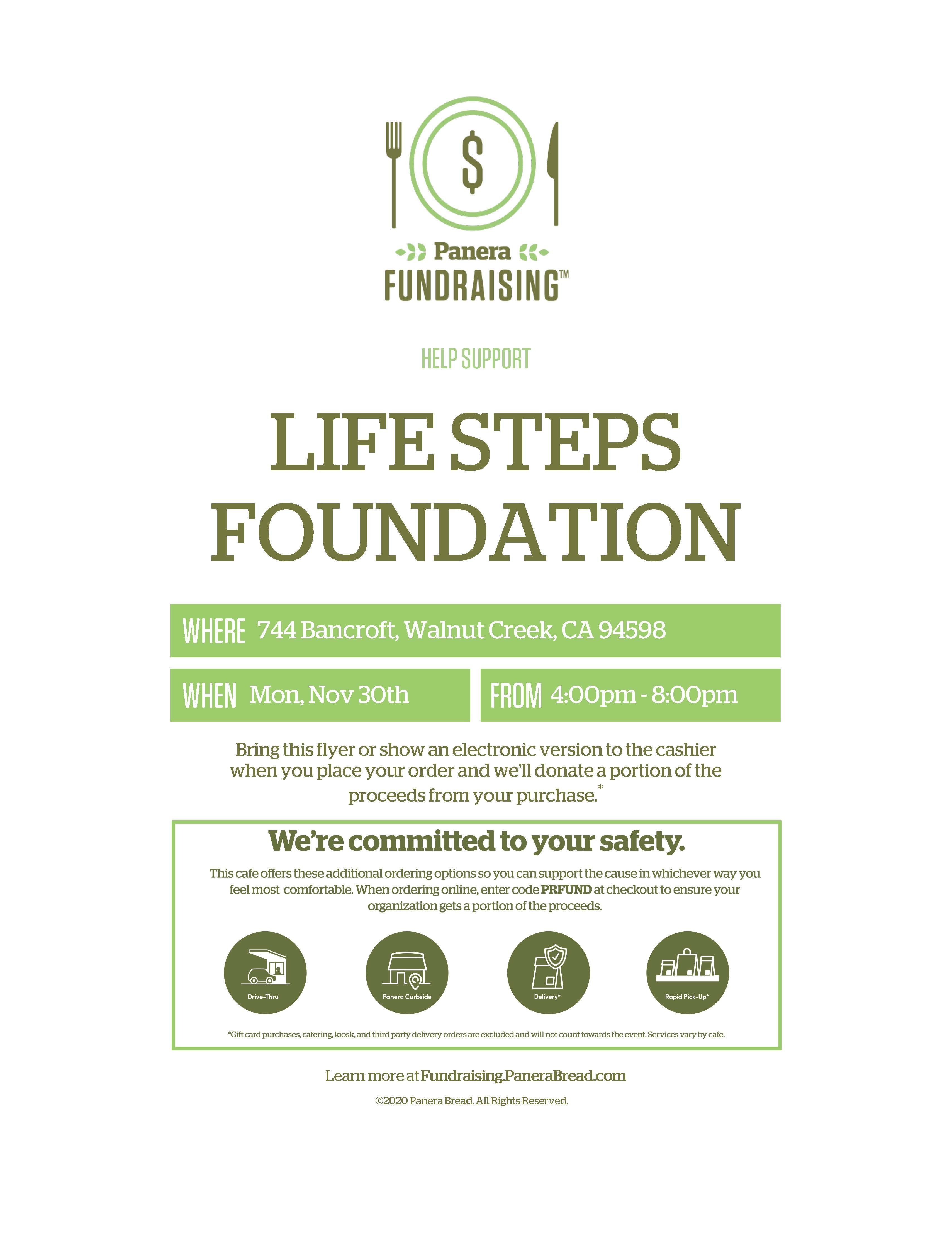 Description:
Love Eating at Panera Bread? Love to support local causes?

Support Life Steps Foundation Children and Family Services while you eat at Panera Bread at 744 Bancroft, Walnut Creek, CA on Monday, November 30, 2020 from 4:00pm to 8:00pm.